Amphoe.org Web Publishing Community Network
Find It Here:
Content That Connects - Brand Info, Authorship, and Social Media
Amphoe.org was created to help locals, visitors, buyers, and sellers.
You can discover, locate, describe, buy, sell, promote, and share interesting things in and around Thailand.
People, and the search engines they use, look for Expertise, Authority, and Trust (E-A-T). The Community Network is designed to make it easier for small businesses & organizations to establish their brand and attract and interact with potential and existing customers and partners.
There are many different ways people find and process information. For busy managers keeping marketing tasks organized can be difficult. Producing content and engaging with people across all the information channels potential and existing customers use is nearly impossible for small businesses with limited budgets.

Community Network Web Publishing lets you to get more results with the same work you're already doing. 
Many different tools and resources are available to members to create and syndicate content, engage with people, organize and automate tasks... all while building E-A-T reputation. Get more mentions, more views and tell people and search engines what you, your brand, and your offers are about.
We invite you to explore how to get more by doing less.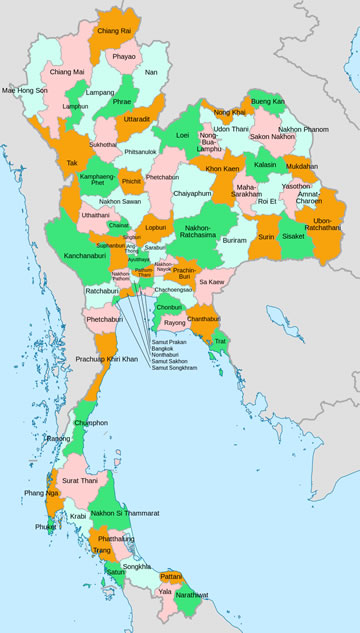 Find It Here:
Local and Regional Businesses, Community Organizations, Landmarks & Attractions, Restaurants, Markets, Vendors, Suppliers, Accommodations, Government Info, Transportation, and More
The Community Network brings together all the different ways B2C & B2B businesses and organizations communicate with existing and potential customers. In one convenient place.

People can find the info they care about and use the channels they prefer. Quickly and easily.
For marketers that rely on social media platforms such as Facebook, Instagram, Twitter, or Pinterest, etc. using the network will get more results from the work you're already doing.
Google Friendly Marketing strategy means content creators get recognized for their expertise. The network is a good way to connect existing websites to a broader range of potential customers and strengthen authority - with both people and search engines.
Open philosophy encourages like-minded agencies & contractors to use the network.
Make the Job Easier, So You Can Do More !

Ask yourself this question: If you're doing marketing, doesn't it seem like a good idea to connect your business and brand info with all your content and customer engagement on social media and your website(s)/blogs? So that the work done one place benefits other channels.
Because we use publicly available resources and tap into major social media and other content platforms we can minimize the effort it takes to market to a larger audience. All it takes is a little bit of participation setting things up - then some reasonable follow-ups to keep things updated and active.
If you want to be associated with all the things going on in your district, this is the place to start.
Balance Your Time, Money, and Effort
Amphoe.org offers marketers the resources they need to do small tasks, or big projects. Do one small thing, or build your business around the platform.

The right technology and strategies get more results with less effort. Co-operative marketing makes things easier and more affordable.
Crowd marketing is proven to be successful - especially for brand SEO, social media, content marketing, and engagement with existing & potential customers (aka relationship marketing).
Shared resources reduce costs. Shared interests and marketplace alignment boost authority.
Membership options are flexible enough to handle marketing for a one person operation or whole cities.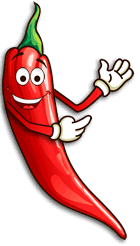 Amphoe.org is part of SpicyPress Web Publishing and owned by SpicyPress LLC, a US corporation with Thai ownership.  
This means we're on a mission to help small businesses and organizations compete against larger competitors and attract customers. Give people and search engines what they're looking for... join the Community.
What is SpicyPress? Read more about How Ideas Get Published
Do-it-Yourself DIY   

Done-For-You DFY   

Do-It-For-Others DFO 
Membership
(become an insider)
Network Participation Begins with Memberships
Start By Creating Your Free Account


(please use email that you use for business, gmail recommended);

Add Profile & Cover Images;
Your Bio Description, Location;
Links to Your Social Media Profiles;
Contact Info

(privacy options, phone, email).
Upgrade from Basic to Featured Member, then
Add Links to Web2.0 / Website;
Links to Reviews

(Google, Facebook, Tripadvisor, Yelp, AirBnB)

;
Links to Google My Business;
Post Quick Content/Stories.
Featured Member access includes:
Event Listings;
Job Listings;
Service Discounts.
VIP Concierge Membership, invite only:
Done For You (DFY) pampering
Directory Listings
(get found)
Dynamic Citations are Much More than an Online Business Card
Members Can Access Upgrade to Listing Account
Login then Visit & Create a Listing Account on the Directory
There are different Listing Levels and Features
Basic Listing Level Includes;
Add Your Social Media;
Web2.0 / Website; and
Google My Business Links;
Post Quick Content/Stories
Featured Member access includes:
Event Listings;
Job Listings;
Service Discounts
VIP Concierge Membership, invite only:
Done For You (DFY) pampering
Authorship
(boost your E-A-T)
Valuable Original Content Associated with Profile and Network
Members Can Upgrade to Author Status
Member Submitted Content is a Great Way to Prove Expertise, Authority, and Trustworthiness
Author Status is For Members That Don't Want a Fulltime Blog. It Includes:
Full Featured Wordpress Content Editor;
Profile Activity Feed;
Shared Feed Syndication & Promotion;
Co-Citation & Co-Occurance Benefits.
Flexible Pricing Plans
Single (1) Post;
Four (4) Posts per Month Subscription;
Twelve (12) Posts per Month Subscription;
Websites, Blogs, Landing Pages, & Online Shops
(do it all)
Members Can Rent Hosted & Managed Websites.
Login then Upgrade
Non-Proprietary: It's Your Content
There are Different Levels and Features
Basic Sites Includes;
Pre-made starter templates and common pages;
Optimized for Mobile Search. Speed, and SEO
Built-in Relevancy and Authority
Wide selection of premium themes, page builders, and plugins from top developers at no additional cost to use on site.
Locally Owned and Operated
Amphoe.org is family owned and managed by local people to help businesses and organizations connect with customers.
Members Gain Authority and Trust by Sharing Expertise

The Community Network is based upon an idea of cooperative marketing where small operators can work together to compete against large corporations and conglomerates.
The network follows best-practice Open Source, GPL/GNU, Wordpress, Google/Bing, Privacy, and Security.
Note about Privacy: this site is designed to make information available to Google and Bing. We promote Authorship, not Anonymity.
We work to establish Identity in order to build Authority and Trust across multiple channels and platforms you are already using and that people and search engines care about.

Regulations, Guidelines, Copyright, and Reputations are also taken very seriously.
We do not tolerate bad actors; please read our Terms of Use.
Brand SEO
Fresh trending topics with data relationships connected to brand identity, location, and relevant content are used by search algorithms to calculate search results.
When you add user engagement, from interested people - increased authority soon follows.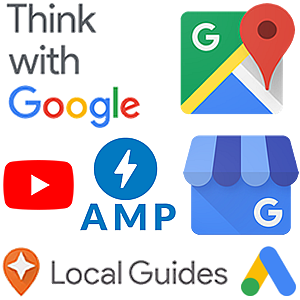 Think Authorship, not Anonymous.
Read more about Google friendly marketing.
We display feeds from Social Media; Reviews (Google, FB, TA, AirBnB, & Yelp); and other Websites/Web2.0.  This info, together with the brand/creator's profile, is connected to location citations, and E-A-T content. Original content is also syndicated out to similar social media and other sites. Member sites can also sync to GMB Google My Business maps and pages.

The more people and search engines know about the people behind offers, the more likely they are to accept and recommend them.
The Google Search Algorithm (RankBrain) considers content creators when calculating search results. Looking at analytics data, we know Google frequently crawls and indexes activity and profile info.
We encourage members to participate and make sure their profile is complete. We try to keep things interesting through "Best of MTo" contests, polls, and surveys. On top of all other benefits, a generous referral rewards program definitely makes if worthwhile to be an active member.
We're Not Hiring, But We Are Recruiting
Barter and Trade Welcome, Too
3rd Party Contractors/Freelancers/Agencies are Invited to Use the Network
Local Businesses & Organizations are Encouraged to Tell Their Friends, Family, and Peers about Cooperative Digital Marketing and the Power of the Crowd
Small businesses can take on the big companies using the same strategies and tactics, but do it better.
Generous Referral Rewards is another good reason to Sign Up.
Amphoe.org Web Publishing Community Network
Authority = Content + Activity + Identity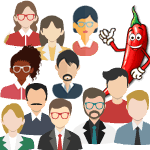 Valuable member profiles connect Activity and Content to your Social Media, Citations, and Websites. This is where Authority comes together.
Membership is Free and premium upgrades provide access to an impressive array of effective [topic2] & [topic4] marketing tools.
Signup here: Register
News and Stories Articles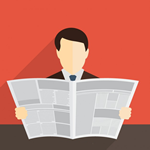 Members tell their stories. This includes submitted "solution" content including [topic2], [topic5] news, tips and advice articles, and updates. Offer an explanation or answer to questions, and point to other content or media as a reliable solution.
Great approach for established and emerging brands and content creators. [note this is about building authorship credibility, it's not an anonymous spammy PBN, irrelevant content will be removed].
See interesting and useful [topic2] Articles and Videos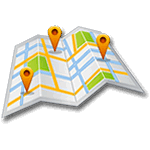 Business citations with a difference. Listings are packed with detailed information about brands, influencers, companies, and organizations.
Dynamic updated feeds from social media & other content sources keep Google coming back to see what's new.
Much more than just an online business card.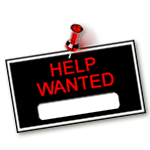 A great way to gain trust and authority, and to generate engagement. In-house, outsourced, permanent, or temporary. Fulfill your [topic2] staffing requirements, or land that next career move or shorterm gig.
Post or apply for jobs. [topic2] Job Board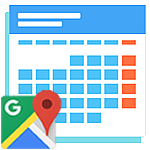 Read or post upcoming events including webinars. Google loves to index events and follows links.
Very good for building trust, authority, and expertise while making more people aware of what's going on with your [topic2] or [topic4] organization and industry.
Explore or post [topic2], [topic5] Events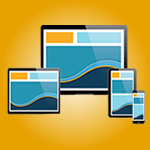 Full-featured websites for emerging brands and industry bloggers. Ideal for content and relationship marketing. Shared resources reduce costs while having access to a massive variety of proven tools.
Wordpress, templates, and page builders make things quick, easy, and exportable. Create targeted lead generation landing pages and/or supercharge your blogging.
Managed hosting with unmatched value with built-in SEO and access to high-quality collection of premium themes and plugins.
Find out more details about [topic2] Marketing Websites
Products & Services Marketplace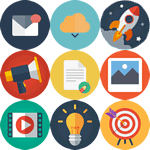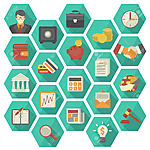 Small businesses will thank you for helping them take advantage of Amphoe.org to attract and keep customers.
Generous referral rewards earn affiliate income. Members can earn rewards while they help their peers.
We encourage participation by influencers and 3rd-party independent freelancers and agencies. 
Read more about [topic1] Partners
A resource for local people. businesses, organizations, and visitors.
The network helps people to know more about local sources of supply. It also works to promote individual districts as a destination for provincial attractions.
Members are encouraged to help others in the community. Cross promoting by mentioning and linking to profiles and listings, social sharing, and other activities.
Shared resources reduce costs and cooperative digital marketing makes everything more effective.
Referral rewards add even more incentives for participation. Membership is free, and then upgrade for more options.
Have You Heard About the First Penguin Theory?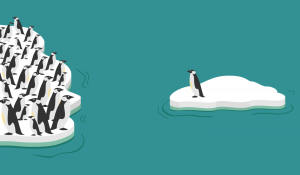 Guinea Pig, Canary in the Mine, or First Penguin?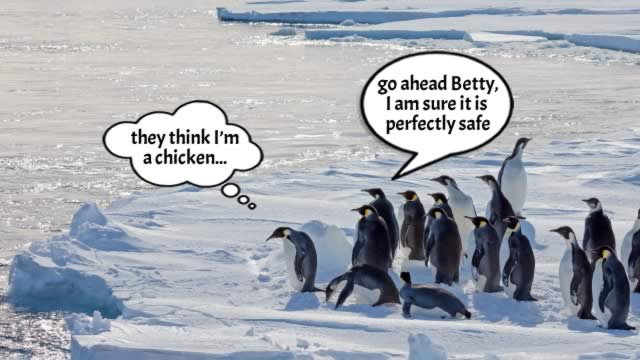 Caution is a Good Thing
When new opportunities show up, few people like being the first penguin to test the water and find out if predators are lurking.
The Market Waits for No One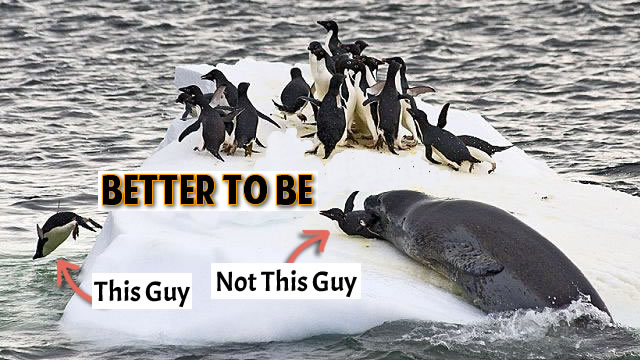 Fortune Favors the Bold
Waiting around to see what happens is also bad for business.
Someone sneaks up from behind you, or the ice melts under your feet.
Early Bird = First Penguin
"First to Market" is often cited as a factor of success.
Of course it requires doing things well and with purpose.
That first penguin might need a push from you to get started
(or maybe just a referral)
Don't let the ice melt under your feet - take action.

At a minimum, join the network and complete your profile, and then sign-up for referral rewards program.

Then you might want a subscription to add your business listing on the SpicyPress vendor index (we funnel prospective customers to this directory).

Up your game and register as an Agency, Digital Nomad, or Freelancer - which will get you personal project support assistance setting up and promoting your business, finding clients, closing deals, and delivering on tasks & projects.

Start telling people about the network - earn commissions for websites, directory listings, and premium memberships. Provide value added services to maximize the potential of these resources.
Amphoe.org is part of
SpicyPress Web Publishing Networks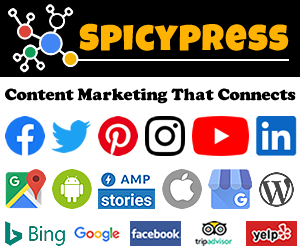 Disclaimer: SpicyPress and Amphoe.org isn't magic. You can't just click a button and all your troubles are solved. It is a collection of dozens of hosted tools that work with your social media, websites, and other accounts including Google and Bing.
Support and documentation is provided, however there isn't really a step-by-step explanation; it all depends upon your goals and skillset.
Building authority starts by creating a free membership profile then use tools & resources that fit your business model. Help is available.
Figuring Out Your Options Can Be Like Drinking From A Firehose
What to Do & How to Do It: Because there are simply too many choices, it's worth taking some time and writing out details about your goals; starting with your target audience(s) and what's the best way to communicate with them and manage the "flow to order".

Please Contact Us for advice and recommendations. We'll help find ways to balance the Time, Money, and Effort it takes to become more successful online.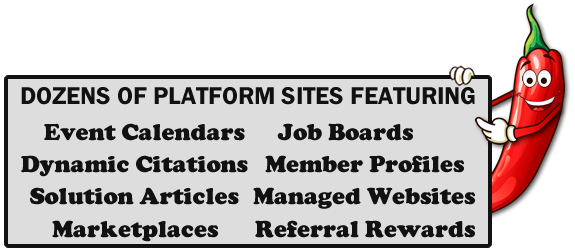 Because people and search engines are looking for E-A-T - Expertise, Authority, and Trustworthiness - the Amphoe.org network is designed to showcase small businesses and organizations to help explain what they're about and what they offer.
It brings together social & web2.0 profiles & content and connects it to relevant, helpful additional information - and most importantly, verifiable brand identity.
Brand SEO is important for even the smallest of operators. A "one man show" should be thinking "brand".
Amphoe.org is part of SpicyPress.com Networks and adheres to a philosophy of open source best practices.

This is where people in the community can benefit from working together to get more results, reduce costs, and make everything easier. The Amphoe.org Web Publishing Community Network takes what people are already doing for marketing and makes it easier and more effective.
Current Updated Tools & Best Practice Strategies

Using primarily GPL licensed resources, the network aggregates content and profiles from social media and other websites to make it easier for people and search engines to understand what's available. The network also syndicates related content out to a variety of new and different audiences. Both search engines and interested people can find and understand more about Brands and their Offers.
Use The Power of the Crowd